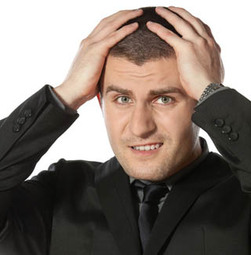 It is likely that you have read my frequent blog ravings about the benefits of having two high-quality, Mitsubishi, dye-sublimation photo booth printers in every Fun Stop Photos digital photo booth. So, when the below comment appeared online from someone who made the mistake of buying a competitor's photo booth, I just had to share it with you:

"Help! For the first time in over four years, I had to refund a customer and pack up and go home because I had a DNP printer error [in a competitor's photo booth] that I was unable to correct in order to fulfill the job."


"I had used the [competitor's] photo booth at an event earlier in the day with no issues. Packed up and went to the next job, which was a graduation party. . . When I plugged everything in and turned on the power to the printer, we blew a breaker. . . . [F]inally we had power BUT when I tried to print my first photo I got a "ribbon error" on my DNP RX1. There was an unfinished print in the printer. I removed it, reinstalled the paper and ribbon and tried again. The printer acted as if it were going to print, but got the ribbon error message again. I turned everything off and restarted, and tried again. Same error message. I even took out the old roll of paper and ribbon (with half of it remaining) and installed a new roll of media and still the same issue. After 40 minutes of fooling with it, I told her that one option was that I could take photos and give them to her on a disk and refund her half the money. She was completely understanding and gracious but really didn't want to continue without prints, which I totally understood. So I refunded the money (ouch!) and packed up. At home we tried again with the same problem. . . . I am so frustrated."

"Ouch" is right! If this poor guy had purchased a Fun Stop Photos digital photo booth, he wouldn't have had to pack up and go home.

Team Play is the one and only digital photo booth manufacturer that provides you with redundant systems. Every Fun Stop Photos photo booth has two – yes, TWO! – high-quality Mitsubishi dye sublimation printers in the photo booth. In addition, every Fun Stop Photos photo booth includes two touchscreen LCD's, two bill acceptors, two free boxes of media . . . Need I say more? Every Fun Stop Photos photo booth is effectively two photo booths in one. Not one of our competitors can say that! And, the ongoing media costs for a Fun Stop Photos are lower than any of our competitors' media prices.

Team Play sells every photo booth with redundant systems, because Team Play's owners have extensive experience in the video game and photo booth industries. Unlike those other photo booths, Team Play's owners understand the issues that operators face. Keeping your photo booth operational at all times is the single most important feature that a photo booth manufacturer can offer, and Team Play is the only photo booth manufacturer who seems to comprehend the importance of that.

Team Play manufactures its photo booths to be both profitable and reliable. In fact, exceptional reliability is one of the factors that makes Fun Stop Photos the very best photo booths for sale today!

Learn from other people's mistakes, and buy a Fun Stop Photos! Redundancy is your friend.

---