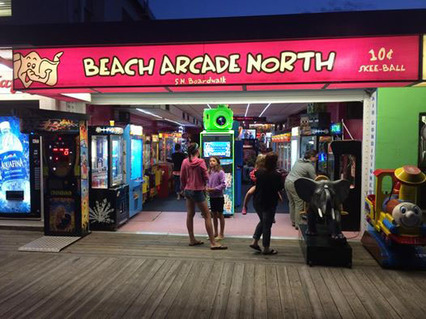 Fun Stop Photos just loves summer fun, and nothing says "Summer" quite like a beachfront boardwalk. On your summer travels, be sure to check out the Fun Stop Photos prominently displayed on the boardwalk at Rehoboth Beach, Delaware, a favorite tourist and summer destination.

The bright green camera atop Beach Arcade's Fun Stop Photos digital photo booth beckons all beach goers and playfully invites vacationers to stop in and enjoy the family-friendly entertainment inside.


Beach Arcade is both family-friendly and family-owned. Founded by Team Play's treasured friend Chuck Weiner nearly 30 years ago, Beach Arcade has long been a favorite of beach goers looking for a little fun out of the sun.

Way back in 1985, Chuck gutted a dark and dingy space previously occupied by a bath house and bowling alley, in order to create a fully-renovated arcade which Chuck initially dubbed "Dolle's Arcade." Among the various video games featured at the arcade, "Dolly the Elephant" stood out as an especially popular attraction. Dolly quickly became the arcade mascot.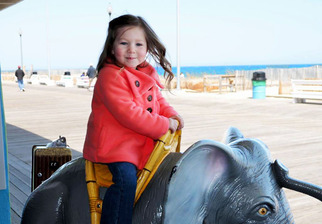 Still a crowd favorite today, Dolly cheerfully resides next to her favorite companion, the Fun Stop Photos photo booth, a perfect juxtaposition of old and new. Though, after receiving a complete facelift, Dolly's looking pretty flashy and fresh, too!

The arcade was renamed Beach Arcade in 1991, in deference to the beach vacation atmosphere of the boardwalk. The next winter, a nasty Nor' Easter hit the Rehoboth Beach area and deposited three inches of sand inside the arcade. Fortunately, elephants can swim, and Dolly was saved.

Today, Chuck's son, Matt Weiner, manages the Beach Arcade. Matt still promotes the family vacation fun that Chuck first envisioned three decades ago, by featuring a variety of redemption games, skill cranes, video games, the hugely-popular Gen I Fun Stop Photos digital photo booth, and lots of happy customers.

A particularly exciting photo booth event occurred this summer when the Fun Stop Photos photo booth at Beach Arcade was featured in a television interview on WBOC Channel 16! The Fun Stop Photos photo booth is now quite famous around town and is reported to have thoroughly enjoyed her television debut. (Though, by all accounts, Dolly did try to steal the spotlight.)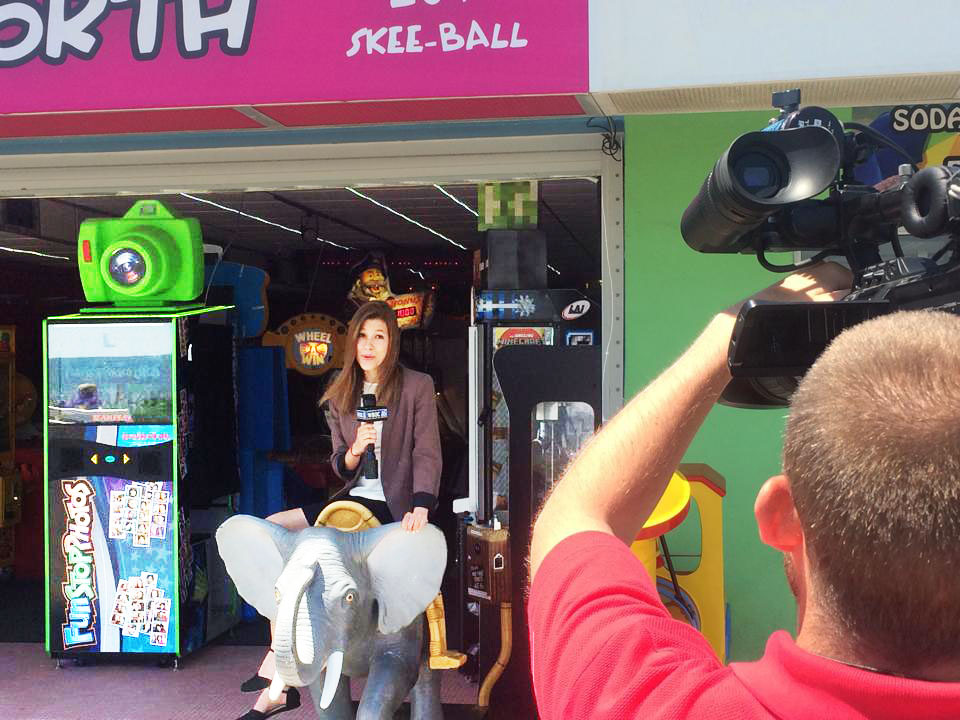 Fan mail can be sent to Fun Stop Photos photo booth, c/o Beach Arcade, 5 N. Boardwalk, Rehoboth Beach, Delaware. Or, check out the photo booth on their web site at
www.beacharcade.com
and Facebook page at
https://www.facebook.com/BeachArcade
.
For more information about the Fun Stop Photos digital photo booths for sale by photo booth manufacturers Team Play, Inc., go to www.teamplayinc.com, call 847-952-7533, or email Team Play at Sales@teamplayinc.com.