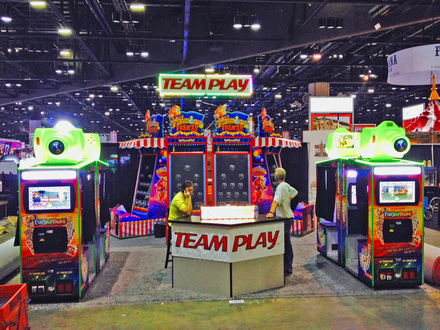 Team Play's Booth 2000 at IAAPA is nearly set up and ready for tomorrow's opening of the IAAPA 2014 trade show in Orlando, Florida.

Already, Fishbowl Frenzy and Fun Stop Photos have drawn a lot of attention!

Team Play principal Frank Pellegrini reports that customers have been approaching during set up and asking how soon they can get their games and photo booths. Some customers saw Team Play's new augmented reality redemption game at EAS or ENADA, though Fishbowl Frenzy isn't being officially released until tomorrow at IAAPA 2014. Pre-production orders of Fishbowl Frenzy started shipping earlier this month.

It's strictly "first come, first served" for receiving your Fishbowl Frenzy redemption games and Fun Stop Photos photo booths. So, the sooner that you place your orders, the better! Fun Stop Photos are in very high demand and are shipping out as fast as we can manufacture them. Current estimates are that orders placed at IAAPA will ship in early December for Fun Stop Photos and mid-December for Fishbowl Frenzy.

Meanwhile, another 250 units of 65" transmissive monitors for Fishbowl Frenzy arrived at Team Play's warehouse just this morning! The manufacturing is going great and moving full speed ahead.

Be sure to visit Team Play's Booth 2000 to check out Fun Stop Photos and Fishbowl Frenzy at IAAPA 2014. Come see what all the excitement is about!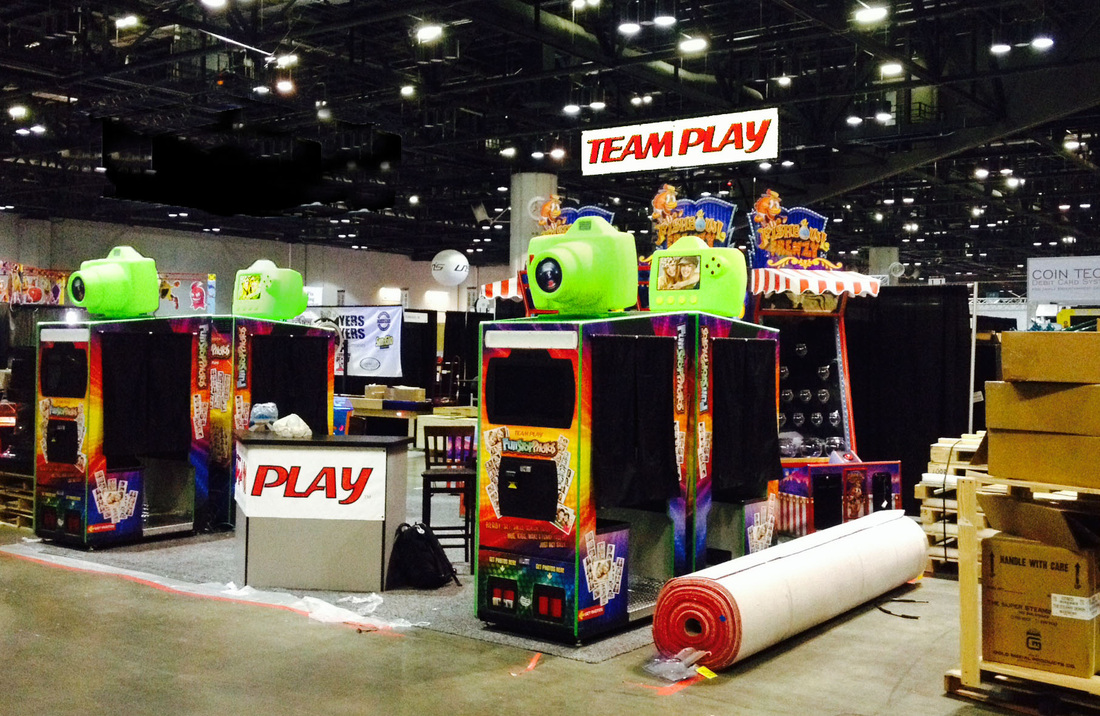 ---