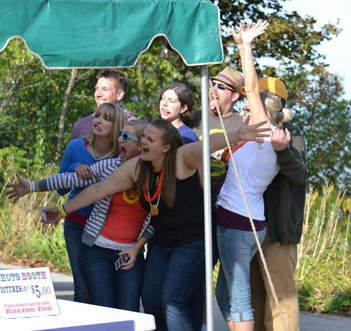 Photo booth manufacturers Team Play, Inc., recently released Software Version 2.2.5 for their Fun Stop Photos Gen II digital photo booths. This latest and greatest software version improves the performance and reliability of your Fun Stop Photos photo booth, and it installs some awesome new photo booth features.

Large group photo? No problem! Everyone can buy a print! The Version 2.2.5 photo booth software update adds our "Upsell" feature to your Fun Stop Photos. This allows your customers to print as many copies of their photos as they would like, for an additional fee. The amount to be charged for each extra print is set by the Operator in the photo booth menu options.

Version 2.2.5 also adds Team Play's "Email-Upon-Error" feature to your photo booth software. Now, the Gen II Fun Stop Photos photo booths will automatically send you an email when a printer's paper media runs out. Just plug your photo booth into the location's internet, and use the photo booth's menu options to enter an email address. In the unlikely event of a machine error, you will be notified right away.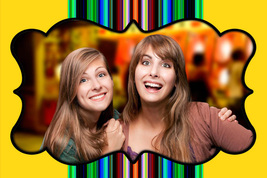 Update your photo booth software to add Team Play's custom artwork capability, which allows you to add a company logo, redeemable coupon, or advertisement to the fourth frame of the photo strips printed by your photo booth. In addition, you can upload custom borders to the Fun Stop Photos photo booth for 2" x 6" photo strips and 4" x 6" prints. Customization files are easily uploaded using the photo booth menu options and a USB flash drive. Load files in .png or .tga format, in batches or one at a time.


Template files and detailed directions for creating and uploading
photo booth customization
can be viewed and downloaded from Team Play's web site at
www.teamplayinc.com
. And, if you need any help, you should always feel free to call Team Play at 847-952-8533.
Another benefit of updating your photo booth software to Version 2.2.5 is that the new photo booth software allows you to disable the Fun Stop Photos attract audio. Silencing your Fun Stop Photos photo booth is useful when you rent the photo booth for elegant events, such as wedding receptions.
The Zoom and Pan features added by this photo booth software update compliments the Gen II photo booth's wide-angle lens cameras. For a more intimate shot, your customers can use the on-screen option to "Zoom" the camera in. For a larger group, the wide-angle lens gets everyone into the photo.
By updating your photo booth software, the Fun Stop Photos menu options are expanded, and overall response time is accelerated. To update your Fun Stop Photos Gen II photo booth to Version 2.2.5, go to Team Play's web site at
www.teamplayinc.com
, and click on the "Log in / Register" button. Even if your photo booth software is current, be sure to
register
in order to be notified of future software updates and free border downloads.
By the way, unlike other photo booth manufacturers, Team Play's software updates and border downloads are free!
So, are you up to date?
---