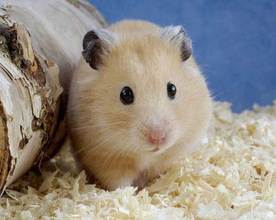 When my husband and brother-in-law decided that Team Play needed to re‑invent the photo booth, I thought that they were out of their minds! But, having been in the video game industry for a gazillion years, they're pretty insightful as to what people find entertaining.

"Why shouldn't a photo booth still be fun?!" they asked.

"Why not use today's technology to improve on yesterday's photo booth?" they demanded.

When I pointed out that there already were several photo booth manufacturers using today's technology to design photo booths, they responded with comments that I cannot repeat!

Let me politely summarize their derogatory evaluation of the competing photo booths as simply, "We will build a better mousetrap."

"Two cameras! Two printers!" they declared. "Photo booth strips that last 1,000 years," they insisted. And the Fun Stop Photos™ photo booth was born.

Our "Better Mousetrap" has enough exciting photo booth features to make a photo booth operator squeak with joy:

Better design and attractive graphics.

Innovative photo booth technology.

Greater photo booth reliability.

Lower operating costs.

High-quality construction.

Full metal, commercial-strength frame.


High-security locking system.
LED cabinet lighting and buttons.

Industrial grade electronics.

Heavy duty wheels and leg levelers.
Professional-quality cameras.
Dual, high-capacity, dye sublimation photo booth printers.
Suffice it to say that the photo booth market went wild!

To paraphrase Ralph Waldo Emerson, "Build a better mousetrap, and the world will beat a path to your door." In this case, the Fun Stop Photos™ photo booth has beaten a path to the world. Fun Stop Photos™ can be found all over the United States, Canada, Argentina, Mexico, South Africa, Brazil, Australia . . . you get the idea.

So, the next time your customers hop into a Fun Stop Photos™ photo booth to create treasured photo booth memories, rest assured that their photo strips were created with the most innovative photo booth available. All other photo booths are just so much mouse poo!

---
Are you interested in buying a Fun Stop Photos™ photo booth? Check out our web site at
www.teamplayinc.net
. Call Team Play, Inc., at 847.952.7533 or
click here
to contact Team Play by email.